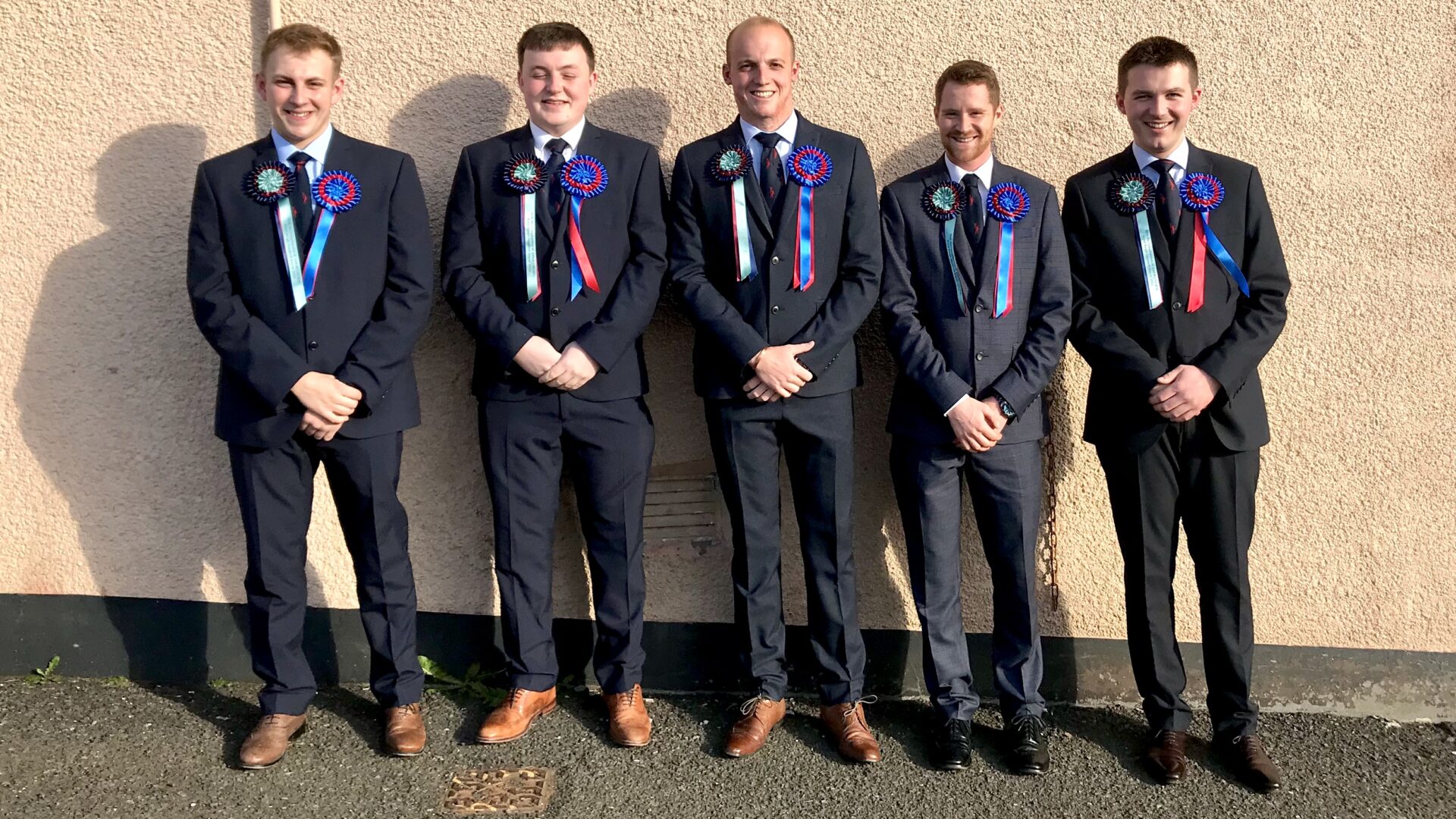 Since being a toddler,Adam Nichol has dreamed of being Selkirk Royal Burgh Standard Bearer.
The 27 year old landscaper has dreamed of being Standard Bearer ever since casting a flag from a very young age in his garden "Very much so, as long as I've been able to walk, I've been practicing Casting the colours with a tea towel on the end of a broom handle" admitted the young Souter.
And come Friday 17th June Adam will join that illustrious list of names to be charged with riding around the Burgh Lands and Casting the Colours in the ancient Market Place, re-enacting the sorrow that befell the town after Flodden when Fletcher returned with the captured English flag.
Since Appointment night back in April Adam has attended numerous events and functions throughout Selkirk and in other Border towns, and next Friday will see him follow Cornet Middlemas at Hawick before returning to Selkirk for the United Crafts Dinner.
"Yes, it's really hotting up now. I'm out most nights either at dance practices or Flag practices. While next week sees us visiting the Schools and Hospitals. Thoroughly enjoying every moment and really looking forward to the big week itself"
Along with his Attendants, Thomas Bell, Conall Fairbairn, Fraser Easson and Tam Stanners, Standard Bearer Nichol is looking forward to the second Friday after the first Monday, and I'm sure the Souters of Selkirk will be out in their hundreds to cheer them on.
And what is he looking forward to the most?
"The Casting. Standing on that red dias and Casting the Burgh flag will definitely be the high light" and who would disagree after two years of Covid restrictions, it's sure to be an emotionally filled day.
Let's all hope for a Hail! Smiling Morn and a big following 'doon' the Green.
And to all the riders, Safe oot Safe in