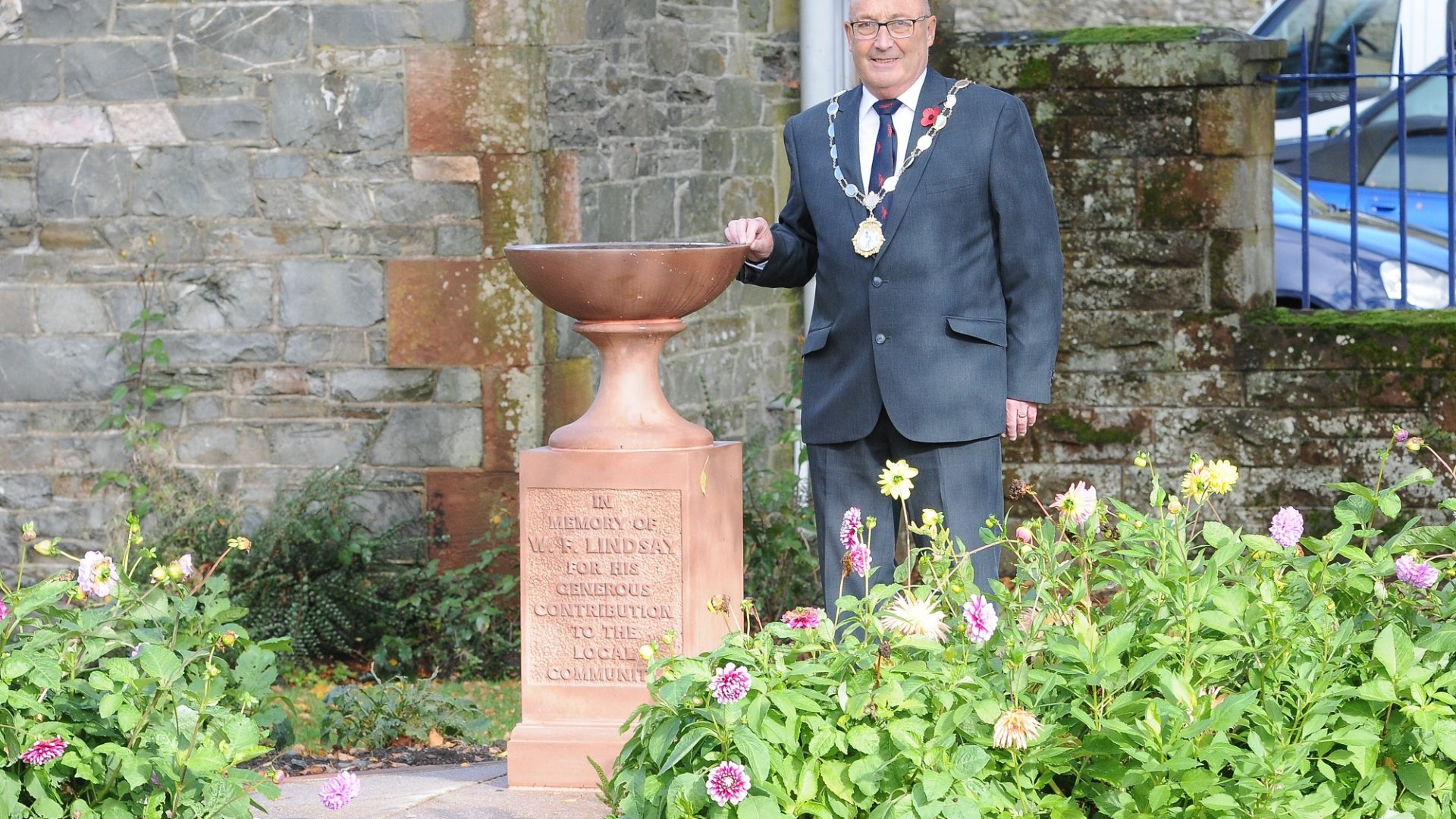 Selkirk Common Riding Trust are pleased to unveil the William Lindsay Memorial Bird Bath in the grounds of the Victoria Hall's in Selkirk. It was initially planned to go back to the thirteen local organisations who received money from the legacy fund left by Mr William F Lindsay. However, Selkirk Common Riding trust themselves beneficiaries of the estate decided that they wanted to make their own mark in recognition of the kindness and generosity shown by Mr Lindsay to his local community.
William Fisher Lindsay was born in Edinburgh 12th January 1928 and lived in Selkirk most of his life. He was educated at Loretto Nippers in Edinburgh and then Selkirk High School where he then went on to Agricultural College. He then had a lengthy career in sheep shearing and forestry.
During 1940's and 1950's Mr Lindsay played rugby for Loretto Nippers and Selkirk RFC. However, he soon realised his passion was in running and focused on this as his main sport. In 1955 he went on to represent Scotland in the International Cross-Country Championship in San Sebastián, Spain.  
He trained with both the Hawick and Gala Harriers and was very proud of the fact that he was one of the first Borderers to take part in the Ben Nevis Race, finishing in second place in 1956 and third 1957.
Mr Lindsay passed away on 13th August 2016 and left substantial donations to many of the local clubs and associations he had an association with during his life.
The new memorial was made by Selkirk Stone Mason Andrew Bunyan and was put in place earlier this year.
It had been hoped it would be unveiled by the Common Riding Trust at the Annual Appointment Night in April, but the Covid-19 Pandemic made this impossible.
Grant Kinghorn