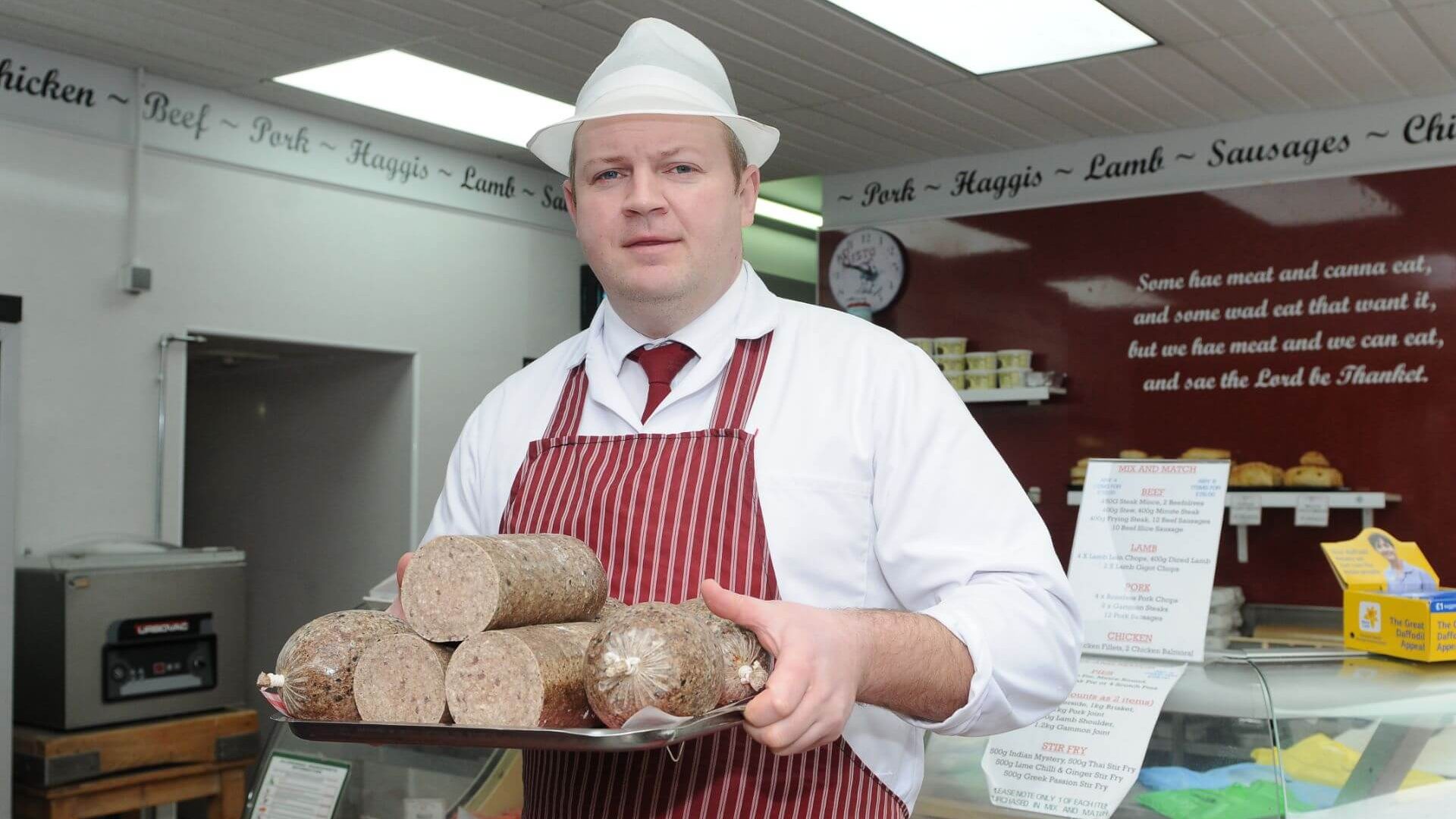 Hunting the Selkirk Haggis
A Scottish Borders butcher was celebrating taking the top prize at the Scottish Haggis Championships in Perth way back in 2011.
It is almost 9 years since Darren Hoggan saw off nearly 100 rivals to win the prize for Selkirk business J & A Waters and Sons.
The championships are held every two years with competitors from across Scotland vying for the title.
Mr Hoggan took over the Borders butcher's shop in 2007 and changed the recipe for its haggis to suit his tastes.
He said sales ever since 2011 continue to rise and being a past Champion has allowed them to flourish every year.
"It is actually the first time I had ever entered the competition and I just changed the recipe that January," he said.
"So I thought, why not, I'll give it a go."
Mr Hoggan said he was pleased to have brought the title to the town. "It was nice to have the number one haggis in Scotland," he said.
"We sell a lot of haggis as it is, and even now people come from all over to sample my haggis."
Waters will also be providing Haggis for the forthcoming Haggis Hunt up Selkirk Hill on the 19th January, where Hunters are requested to sign the muster roll within the Town Arms public house ahead of departure at 11.02am from the Market Place. Find out more about the event.