Description
– beaches and books at 
Burnside gallery & frames, Selkirk
Tuesday 15 June to Saturday 24 July 2021
Two artists have concentrated on their surroundings, in this last year; Val on the sea, and Helen on the air. Two artists, very different, yet akin in their loose yet precise lines, colours and thoughts.
Val Menon, BA Hons, Fine Art, is a nationally exhibited artist, including the RSA and Visual Arts Scotland, who has concentrated for this exhibition, on the East Coast between Edinburgh and Tyninghame. She says; It has become particularly special over the last two years and a sanctuary for me in between lockdowns. I am aiming to create a strong visual memory. I try to spend time in a place looking closely and observing.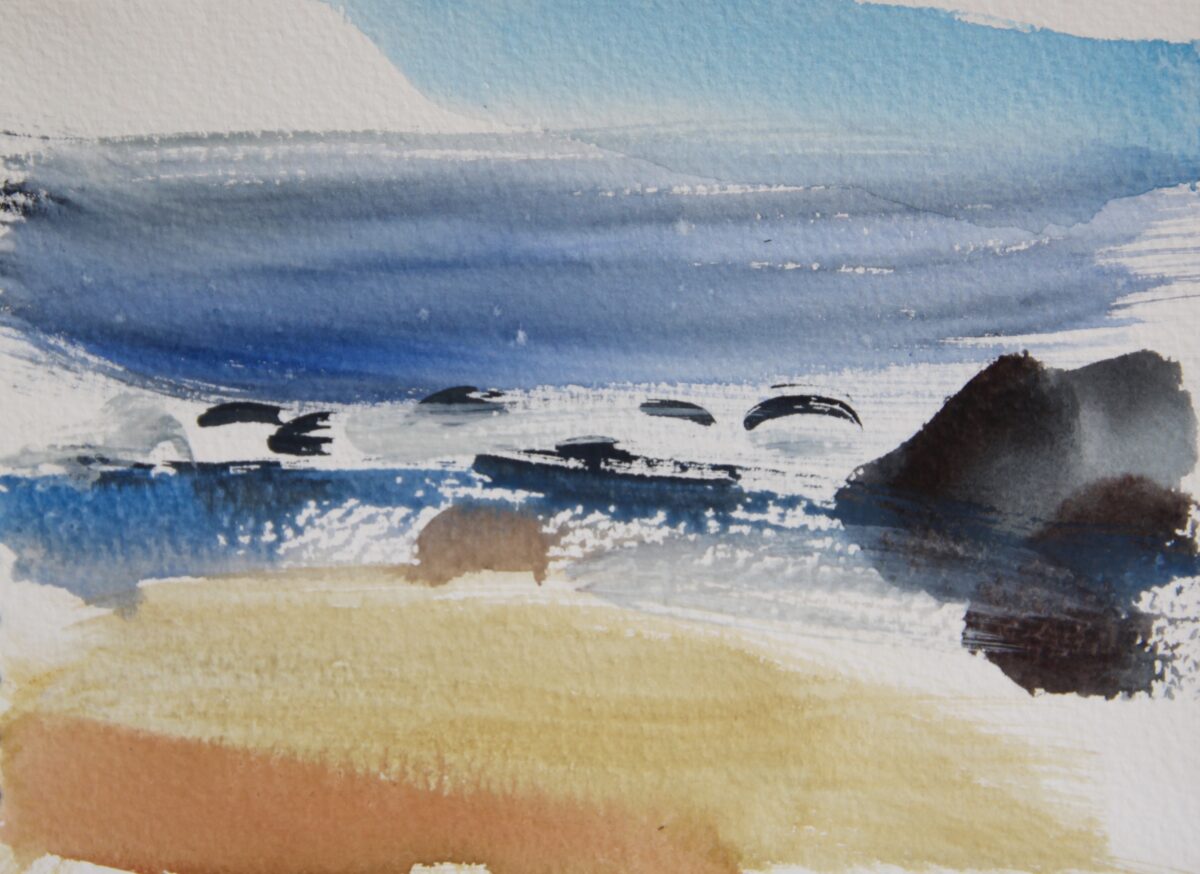 Helen Douglas's books have won awards and are held in many international public collections including Scottish Gallery of Modern Art, Edinburgh, V&A, Tate, Yale Centre for British Art and MOMA, New York. The most recent book published is SETTING, 2000, made in the first lockdown of Covid, Spring and early Summer 2020. She says;
In lockdown I looked up.
My focus became the birds within my garden, the trees, the sky and all that settled within and flew overhead. Following the swallows led me out into the field by the Mill, open to the sky, to the gathering storm clouds and settings west.
at Burnside gallery & frames 48 Market Place, Selkirk TD7 4BL www.burnsidegallery.co.uk