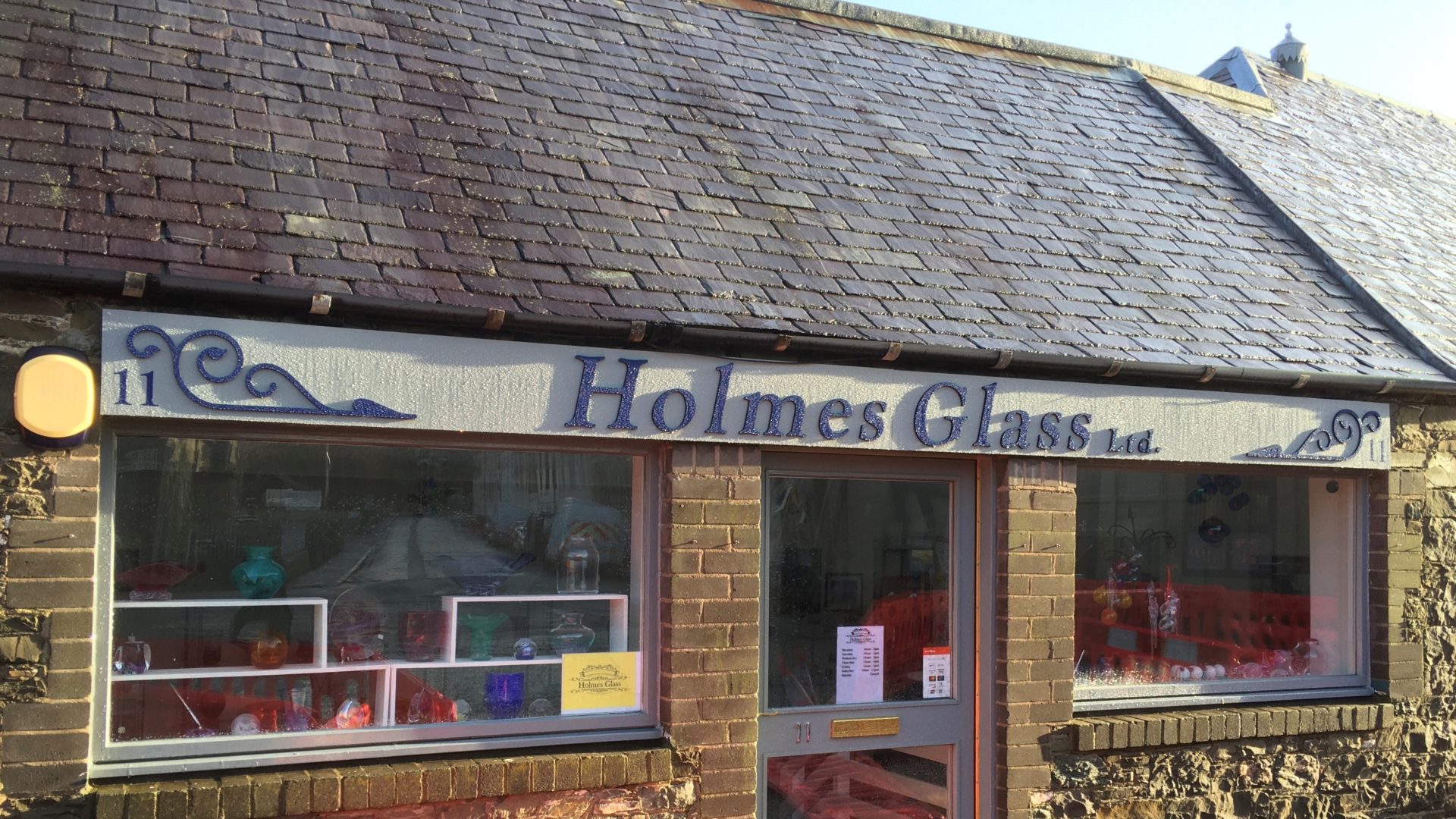 Holmes make Selkirk their home for glass
Scottish Borders Art Glass was a business based in Hawick for over 16 years, making and selling hand-made glass items such as vases, bowls, paperweights and bespoke gifts throughout the Borders and beyond.
Over the years, owner Peter Holmes has passed on the skills of glassblowing to his son Andrew.
The pair have now moved to their new unit at Forest Mill in Station Road in Selkirk, and renamed the business Holmes Glass.
Peter added "The support we have received from the people of Hawick over the years has been great which made the decision to move quite hard, but the benefits outweighed the drawbacks, and so we have decided to move back to our home town"
"People are still aware that I owned half of Selkirk Glass, which many people still talk about, so by training up my son in the art of glass, who will now be taking over the reins, we are bringing that market back to Selkirk"
"We wanted to establish an identity for Andrew, and that's why the business is now been renamed Holmes Glass, a new name but with the same old values."
"It's a slightly bigger building and has a great new shop area which has recently been refurbished, and we both reside here in the town so this move definitely made sense for us all."
It is hoped in the future to take on an apprentice to join the firm's current two-man team, with Peter having no immediate plans to retire as of yet.
Customers are welcome to pop down to the unit to see the glass-making in process. Their full address is Unit 11, Forest Mill, Station Road, Selkirk, TD7 5DJ. Their telephone number is 01750 20554 and the email is holmesglass@gmail.com
If you are driving, head for Selkirk Leisure Centre and they are at the end of the road. They are also excited to share their range of Valentines Hearts, available in the Showroom in Selkirk, the perfect gift for Valentines day.