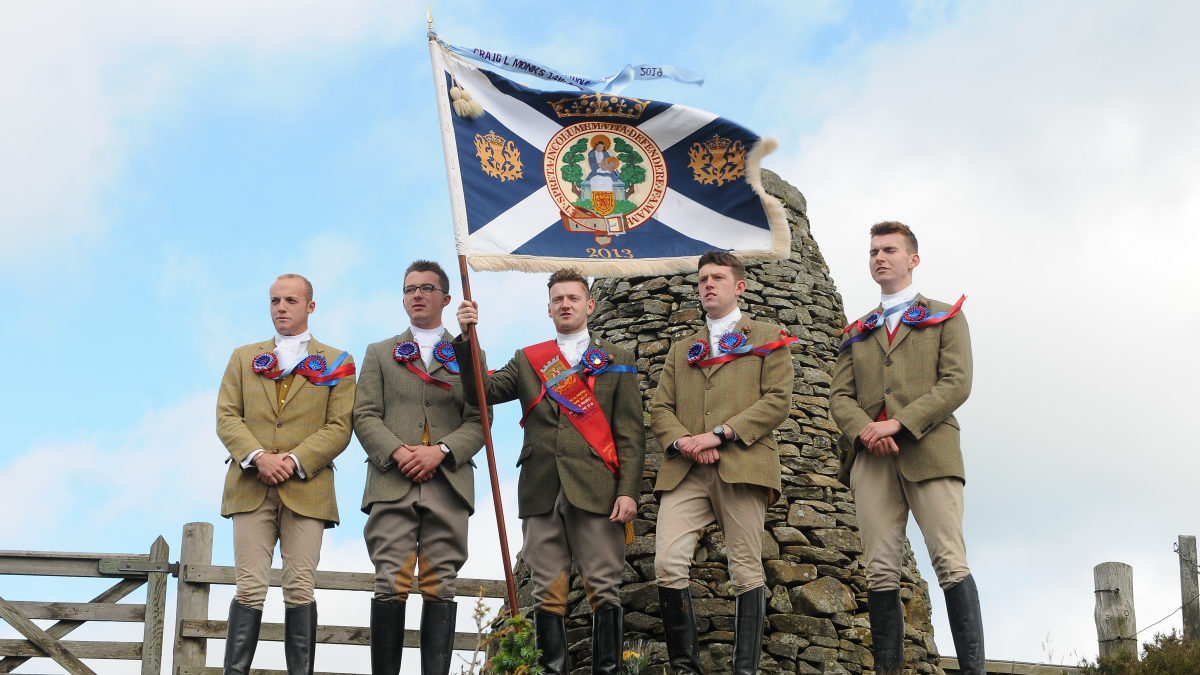 A proud town
One of the earliest settlements in the Scottish Borders, Selkirk is one of Scotland's oldest Royal Burghs. The town's name means 'the kirk in the forest', and it hosted the first Borders abbey, in the 12th Century. At around the same time, Selkirk Castle stood nearby on the top of Peel Hill, serving as a Royal Scottish Court. Selkirk's historic importance is underlined by its connections with both William Wallace being named as 'Guardian of Scotland' here and Sir Walter Scott, who served as sheriff for 33 years.
Set high above the Ettrick and Yarrow Valleys, Selkirk was granted its Royal Burgh status by King James V in 1535-6, in recognition of the role played at the Battle of Flodden by the men of Selkirk. The lands granted were extensive, and the men of Selkirk would constantly have to check them by riding the boundaries. Both Flodden and the boundaries still play vital roles in the world-famous Selkirk Common Riding, commemorating the riding of the marches, while the Casting of the Colours acts as a poignant reminder of 1513's Battle of Flodden.
Equally the town's manufacturing traditions of tweed and shoemaking continue with both skills represented by current businesses, while a varied High Street contains a range of modern offerings and a host of leisure pursuits are catered for, including sport, historic walks, cafes and bookshops.
Shoemaking
A souter is Scots for a shoemaker, and a term affectionately given to the natives of the town.
Textile Mills
By 1869 there were seven mills in Selkirk employing a total of over 1,000 people.
Auld Kirk
The ancestors of US President Franklin D Roosevelt lie here. Find out more about your ancestors at the Heritage Hub.