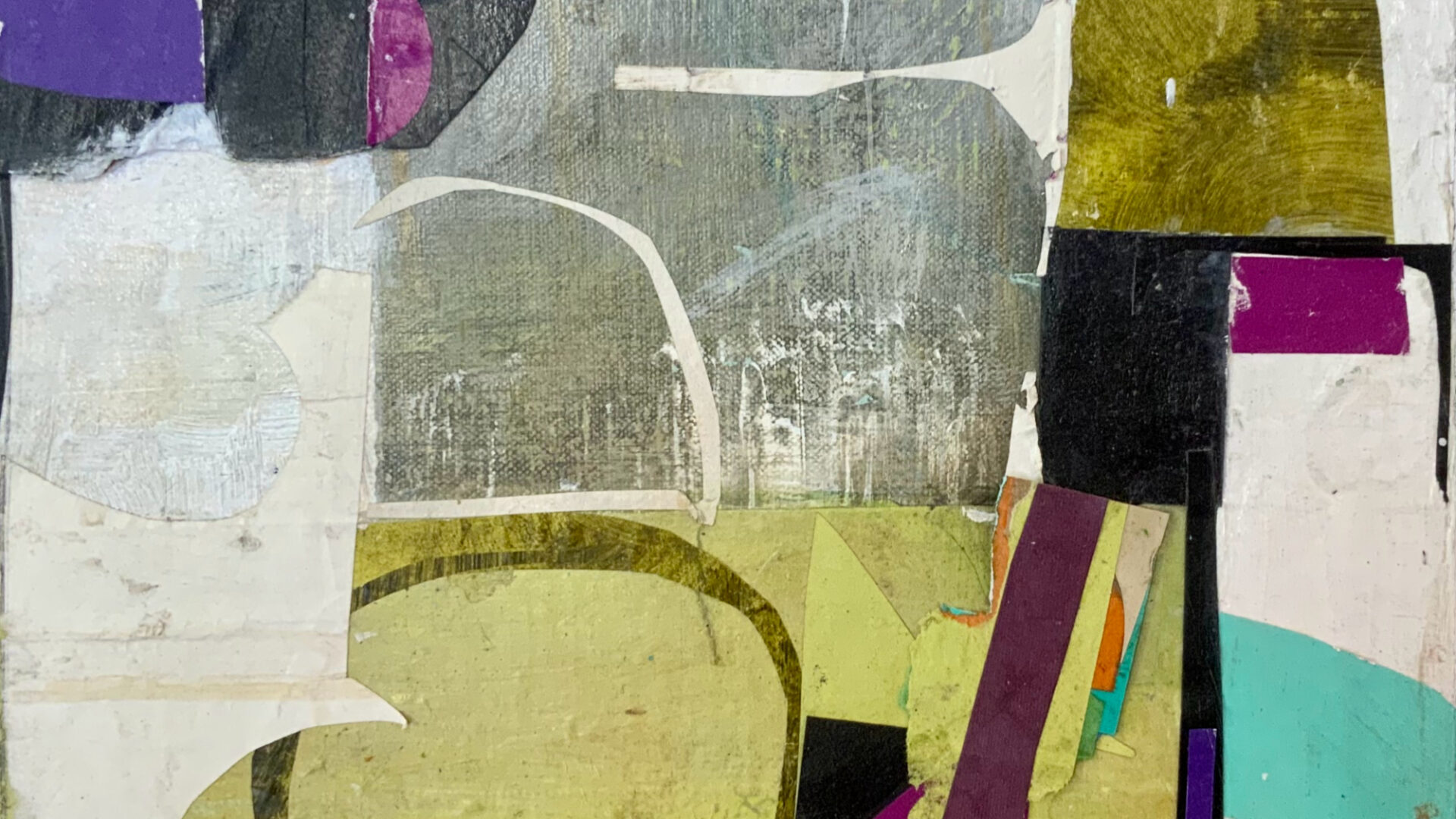 Description
Dialogues
An exhibition at Burnside Gallery
28.06.23 – 29.07.23
John Berry • David Ingrey
An exhibition of showing collage and tapestry by local artist John Berry and David Ingrey, an Edinburgh-based artist.
Click here to view the video 
Burnside Gallery is open from Wednesday to Saturday, 10-1, 2-4.30
www.burnsidegallery.co.uk
John Berry works and lives in the Borders and says about his collages: "They may remind you of something, or resonate an emotion or something familiar." He has a practice of acquiring the 'basic tools', 'found fragments'; papers, card, old newspapers and combining them, looking at the shape, colour and texture over a period of time, until the composition balance of each one feels right. He has had a studio in Selkirk for the last twenty years and has a background as an illustrator.
David Ingrey is based in Edinburgh and presents small tapestries and collage; he has a background as a letterpress printer. He later trained in printmaking and weaving. He walks in towns and cities, noticing things which interest him, mainly mid-century architecture, taking photographs. He draws from them and brings colour together in collages, making tapestries of them. The tapestries then become a patchwork of geometric shapes and textures.