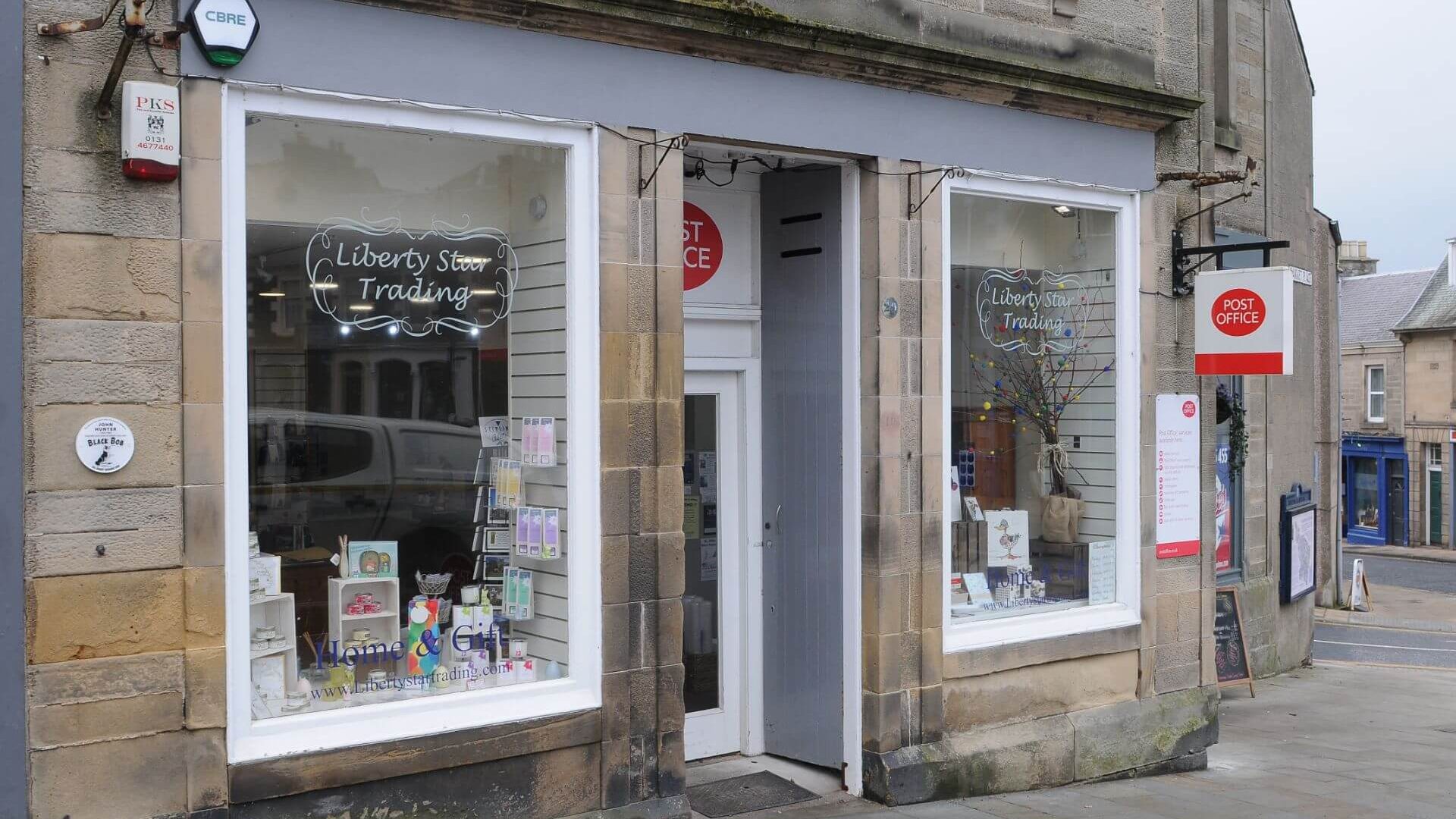 You might remember reading an article in the Southern Reporter last year about Margaret Fleming and her 60 years of working for the Post Office. The piece gave a timeline of Margaret's career, detailing the various positions she held across different branches in the Scottish Borders.
I wanted to find out what it was like for a woman working her way up the Post Office ranks, especially at that time.
Margaret left school in 1959 and by December that year was working for the Post Office in Duns. Working a full time job so central to the running of a community, was not commonplace for women at the time.
I wrote to Margaret, asking questions regarding her work life and was pleased to hear that she wanted to meet to discuss her answers.
When I referred to her as a 'pioneer' for women in the wee towns of the Borders, she almost seemed embarrassed by the prospect. Judging by her answers, she doesn't see herself as an ambassador for change, but rather someone that was given an opportunity that many women were not. Proving that she was just the man for the job!
Modest Margaret, as I've come to think of her, first joined the Post Office at 16 years old with no idea of where her career would take her.
"I was aware that I had one of the better jobs available at that time." says Margaret, who worked her way up from counter clerk to admin and stepping in as Postmaster when needed.
"When a vacancy for a Postmaster in Selkirk came up in 1983, I was advised to apply. Having been successful in getting the job I soon realised I was a woman in a male orientated world."
She explains how, although she was grateful to be in work, on many occasions she had to prove herself and her ability to do the job, which had traditionally been done by a man. Something her male counterparts were spared. This attitude sounds outdated and unfair, but what is more disconcerting is that some women are still faced with this prejudice today.
Margaret didn't let these discriminatory attitudes get in her way. On the contrary. She used them as ammunition to progress further.
In the eighties, during the split between the Post Office counter and the Royal Mail, Margaret was based at the Post Office branch in Hawick. At this point, she was still the only woman in the Borders to hold her position, saying:"this made me determined to succeed. Which I did. The Hawick office went on to win 'Best Post Office' on several occasions. An accolade that the ever humble Margaret credits to the successful effort of her team. Branches began to close as the Post Office network underwent changes, Hawick being one of them. Rather than retire, Margaret decided that she still had more to give, which led to her becoming Post Office Manager in Safeways.
Her successful stint as manager came to an end in 2004 when Morrisons took over. She returned to Selkirk to work part time and continues to do so.
A lot has changed over the last 60 years, the world of Post Office being no exception. Arguably the most significant change being the advent of computers and computer technologies. Margaret writes about how technology has changed the core function of the Post Office and the service it provides. The Post Office has had to evolve in order to provide the services we need in a society that is constantly changing.
Over the last decade particularly, communities have been rendered Post-Office-less, but thanks to two local ladies, Selkirk is still going strong.
"We in Selkirk are lucky, thanks to Caroline and Leanne."
To conclude our chat, I asked Margaret, looking back on her successful career, would she would do it again:
"Would I join the Post Office now? Maybe, as I still enjoy what I do 61 years on."
Perhaps if sexism was taken out of the equation, that "maybe" would be a resounding "Yes!" However, with all the opportunities and types of work available today, who knows what path her career would have
taken.
Article by Ellen McFadzen Photos by Grant Kinghorn