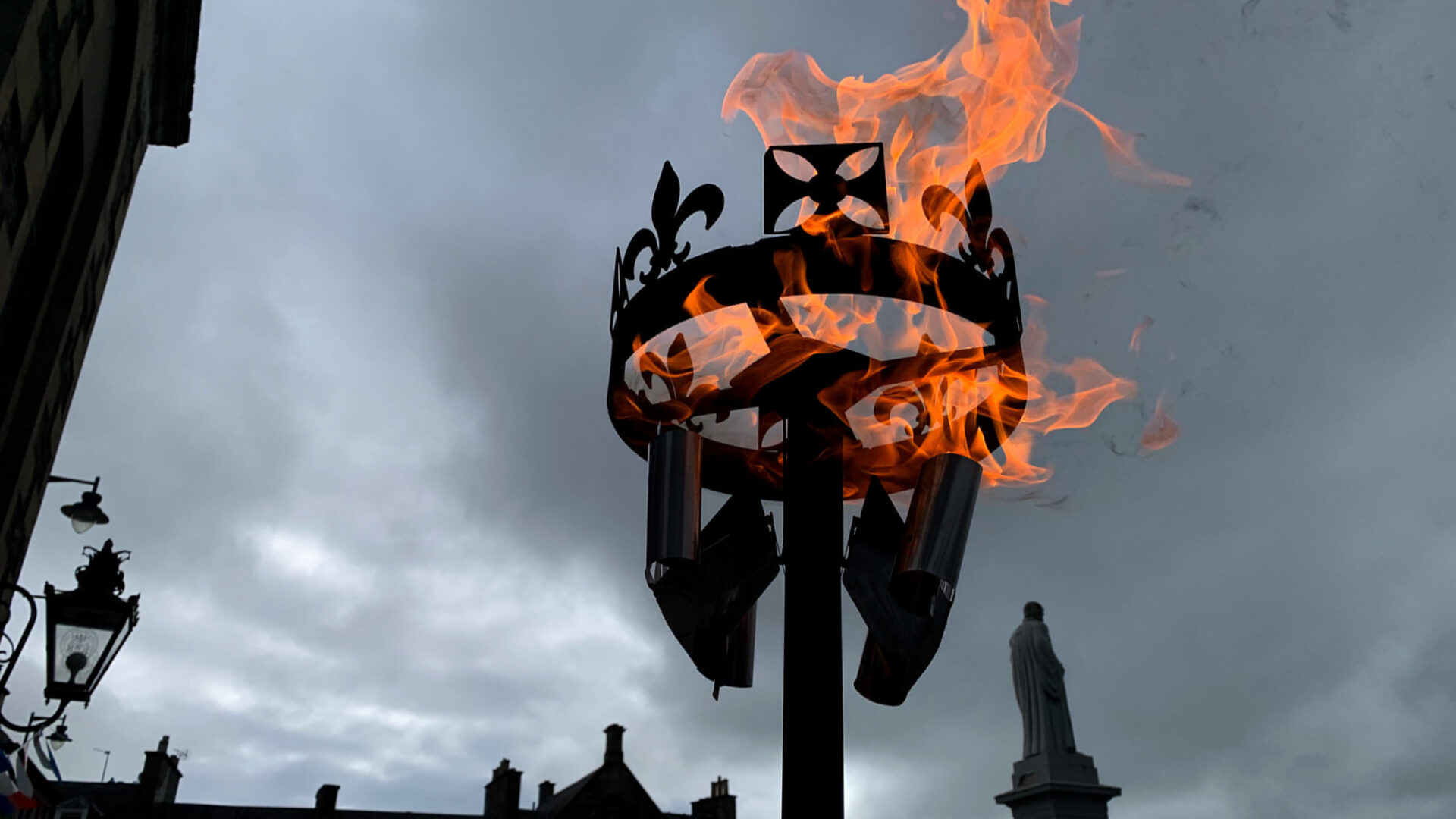 A Royal do in the Royal Burgh
Very many thanks to everyone who made yesterday's Bank Holiday event in the Cross Keys space such a success, despite the weather.
The space was filled with people over the afternoon, who enjoyed the music of the Selkirk Silver Band, Bannerfield Buskers, Riddell Fiddles and Andy Murray & Lewis Heatlie. Thanks to Sara Jamieson and Sheila Sapkota for their organisational skills in mustering the bands. The event was MC'ed and DJ'ed by Ed Strang Steel, who also help set up and take down the event, alongside Reece McNaughton and Viv Ross, plus Allan Walker.
Stuart Young at Cameron's Bakers created a special Royal Burgh Souter Tart for the occasion, which were given away, accompanied by cups of tea, by the redoubtable Rotary Club. Stalls were presented by representatives of Rowlands, Sustainable Selkirk, the Community Orchard, and Go Wild Scotland, so many thanks to them for highlighting the efforts of some local community organisations. Thanks must also go to Alistair Pattullo, Javier & Charly Ternero, Sue Bremner and James Maybury, who fashioned the new 'CRIII' beacon, set alight at the end of the event, which was organised by Selkirk Community Council and supported by Scottish Borders Council. It was the first event to be held in the former Cross Keys pub space and hopefully will be followed by many – perhaps in warmer weather. Grant Kinghorn documented the day, so we look forward to more photos and videos soon.