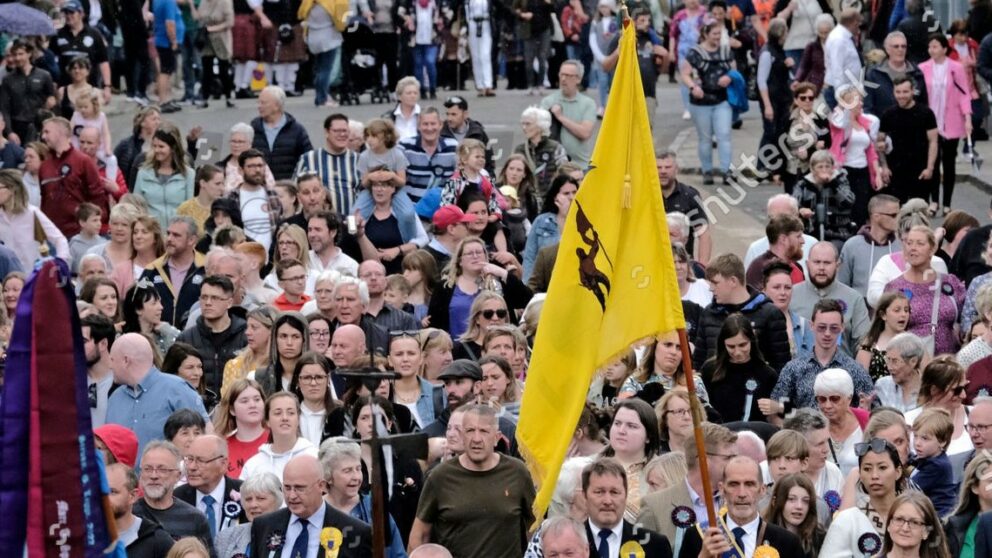 The Colonial Society is delighted to report that once again there will be a large turnout of exiles and visitors from overseas at this year's Common Riding. Details of those who are known to the Society are listed below. As usual our visitors will be introduced to the audience at the Annual Colour Bussin' in the Victoria Hall on Wednesday 14th June which will then be followed by an Overseas Visitors Reception hosted by the Colonial Society. The Society would be delighted to learn of other exiles and overseas visitors who are planning to make the trip this year.
List of exiles & overseas visitors 2023:
Lisa Roulston (Croft) Australia
Isla Fitridge (Croft) plus Mia & Benjamin Australia
Jane Graham Canada
Amanda & Allan Hogg plus Mathias & Jedda Canada
Raymond & Rosemary Smith Barbados
Althea Smith USA
Trevor Walters Australia
Colin Douglas Australia
Daryl & Eleanor (McDougall) Yardley NZ
Chris Yardley NZ
Colin Heatlie Germany
Neil Heatlie Germany
Dorothy Bjorklund (Hyde) & Madeleine Fletcher Sweden
Brian Leiper Australia
Kirsty Sinclair (Bradshaw) Canada
We wish all our returning exiles and overseas visitors a memorable Common Riding and that Colonial Standard Bearer Neil Heatlie has a large following ''doon the Green'' before returning to the Market Place to cast his flag in the time-honoured fashion – Safe Oot, Safe In.