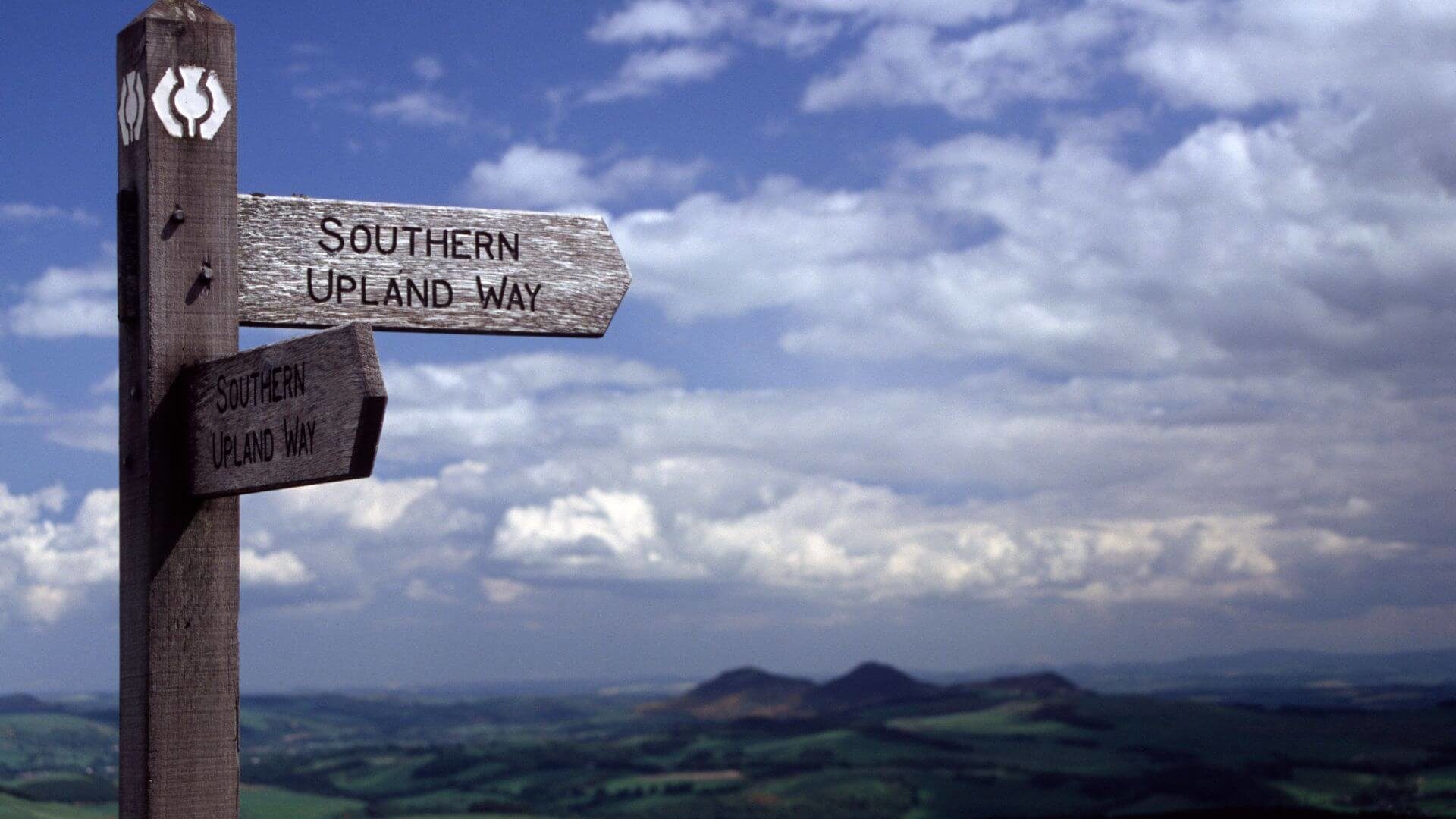 Scottish Borders Walking Festival
7th – 14th September 2019
The Scottish Borders Walking Festival had its first outing in West Linton in 1995 and this year (7-14 September) in Selkirk and the Ettrick and Yarrow Valleys will be its 25th. The Festival has gone from strength to strength over the years and has always been "not for profit", run by volunteers and supported by Scottish Borders Council. It's an astonishing example of community spirit.
Information and booking details can be found on www.borderswalking.com. Contact the Festival direct via info@borderswalking.com
 What's on in 2019?
Throughout the week, there are 28 guided and paid for Hill Walks, currently just under 90% sold out, and to kick it all off on Saturday 7th September, the fabulous Inchorus Choir from Peebles (fresh from their Edinburgh Festival Fringe sell-out performance) will come to give the Day One walkers a singing send off – and perhaps serenade the people of Selkirk too! Timings to be confirmed soon. The Saturday night then sees the fully booked Festival First Night with Scotland's top outdoor writer Cameron McNeish.
There are a selection of FREE and Easy special interest Strolls, all assessed by SBC according to level of difficulty and many are dementia, family or wheelchair friendly.
There is a special Dementia Friendly "Sing and Stroll" on 7th September at 10.30 at the Haining in Selkirk. This is only bookable via info@borderswalking.com or on Eventbrite. (Call Sue on 07960 971259 if you would like to discuss).
In the evenings we have everything from Discover Scottish Borders LIVE to Top Tips from Selkirk Camera Club. Friday 13th sees our traditional ceilidh with local legends Dere Street with support from Milly Coltherd and Alex Handyside. All bookable via our website www.borderswalking.com. On the Saturday 14th our partners the String Jam Club at the County Hotel present a performance from Kinnaris Quintet – shortlisted for the Scottish Album of the Year. Bookable via Eventbrite.
Anything else? Yes!
A free Boot Clinic at Victoria Halls Saturday 7th all day and Sunday 8th 8-3pm. Open to anyone!
The Festival team aim to attract walkers to the area for the Festival but also engage local people too. Volunteers include Walk Leaders and Markers, Meeters and Greeters, Ticket Checkers, Tidy Uppers and many more! Local charities are running daily Walkers Cafés in Victoria Halls, to greet tired walkers when they return.
Rowlands, the young people's charity, are offering a pop up "Hot and Tasty Comfort Food" restaurant 9th-13th September 5pm – 7pm. All food is prepared, cooked and served by the young people – all welcome and please support them at 24-26 West Port.
The Selkirk Community Shed has designed and built larger than life size Walkers to greet people at the entrances to the town.
Local businesses such as Lochcarron in Selkirk, Dalgetty's in Galashiels, Findra in Innerleithen, plus Craigdon Mountain Sports, Scottish Water and the mighty Tunnocks all have come on board to support.
Souter Stormers Yarn Bombers are running their Border Bunnets HatFest at the same time as the Walking Festival, therefore the town and the valleys will be decorated with woollen street art. They finish up on the afternoon of the 14th with a Mad Hatters Tea party with hats being auctioned by TVs Anita Manning. Enter the competition via borderbunnets@gmail.com Order Teaparty tickets via BB.teaparty@btinternet.com or 07709 687713
Hopefully something for everyone. Come and join us.
For details of this and other events in Selkirk, visit our What's On page.
Photo credit Keith Robeson SBC Head Ranger