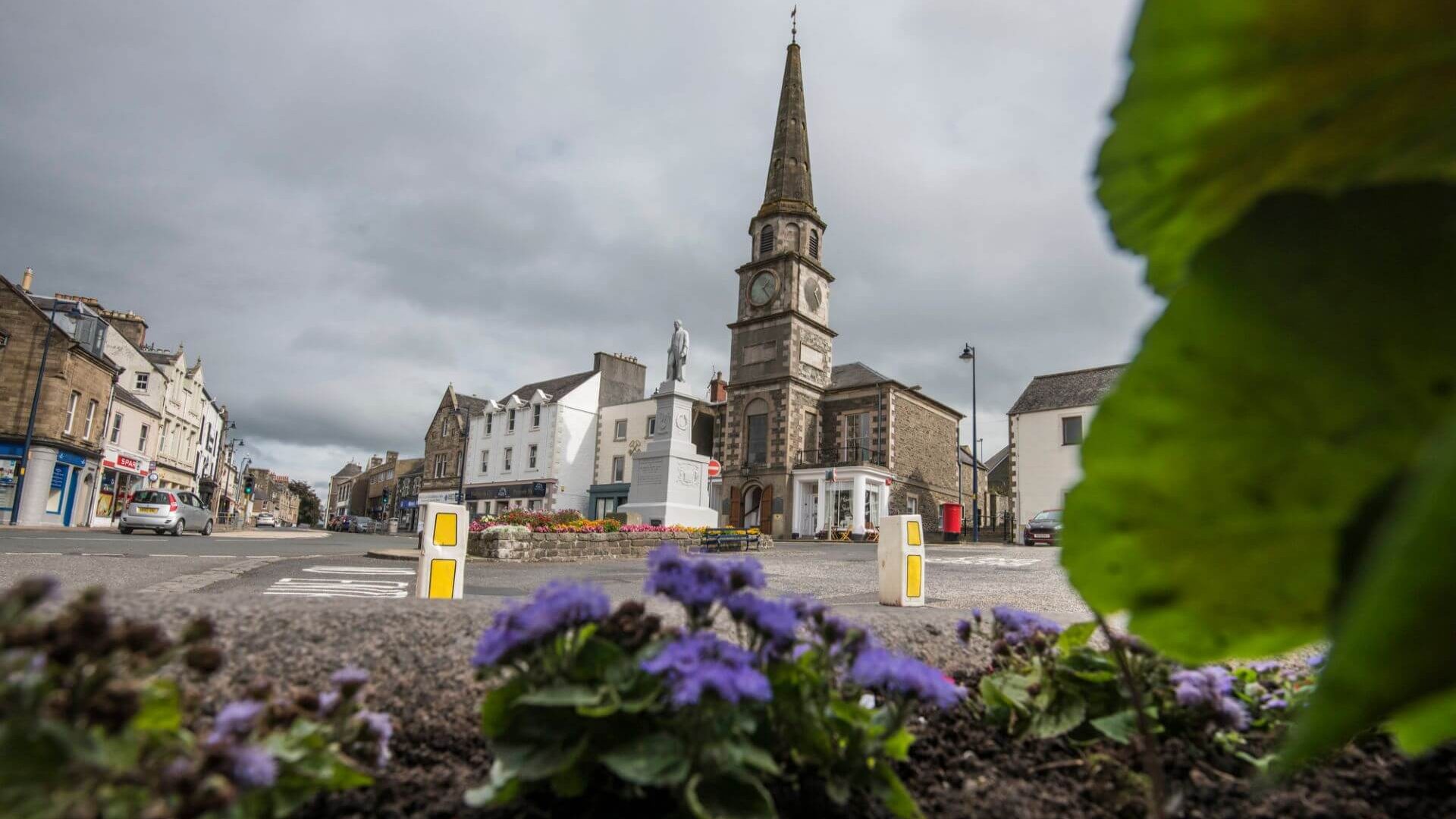 Four New Shops for Selkirk
At a time when many shops are having to close due to circumstances out of their control, Selkirk is bucking the trend with four new shops opening in the town.
The General Store Community Repair and Reuse Shop will be moving into 36 Market Place.
Skinnys will be moving into 50 Market Place selling breakfasts and filled baguettes along with milkshakes and ice creams.
Next door to them at No. 48 will be Burnside gallery & frames which is due to open on the 5th December. Charly Murray is an artist and graphic designer, and Javier Ternero, a photographer and framer. Charly grew up in Gattonside and Melrose.  Javier is from Seville in Spain and he has been in Scotland for almost twenty years.
Charly says: "We both had a studio in Coburg House in Edinburgh; we wanted a place of our own to show different artists as well as make frames and we were lucky to find a shop in Selkirk. Javier makes traditional hand-made wooden frames out of oak, ash and walnut amongst other materials, and we are both interested by the shapes, colours and moods of the Border's landscape. Our focus will be on imaginative art, graphics and handmade objects, as well as providing top-quality frames."
https://www.burnsidegallery.co.uk
Burnside Gallery & Frames
01750 491 348
And finally at 41 High Street, Ideal Hardware & Home Essentials will be selling a variety of goods and gifts for your home.
Let's all shop local this Christmas. Stay safe