Once again the Exiles returned from 'o' the airts' to their ancestral home to rekindle friendships and once again take part in Selkirk Common Riding.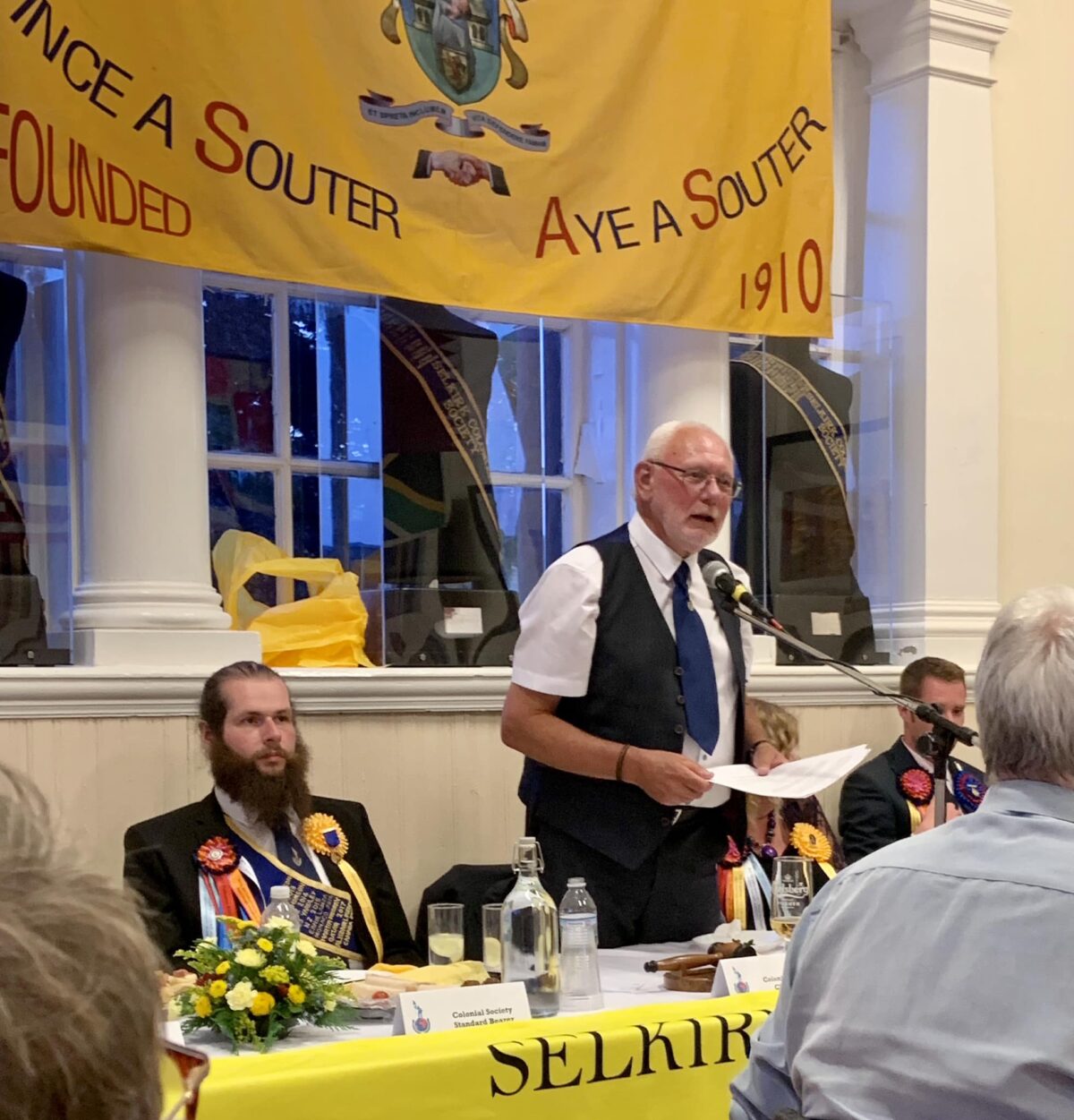 Chairman Ian Clapperton also returned back to the chair to keep proceedings going at the Bussin' concert on Wednesday evening.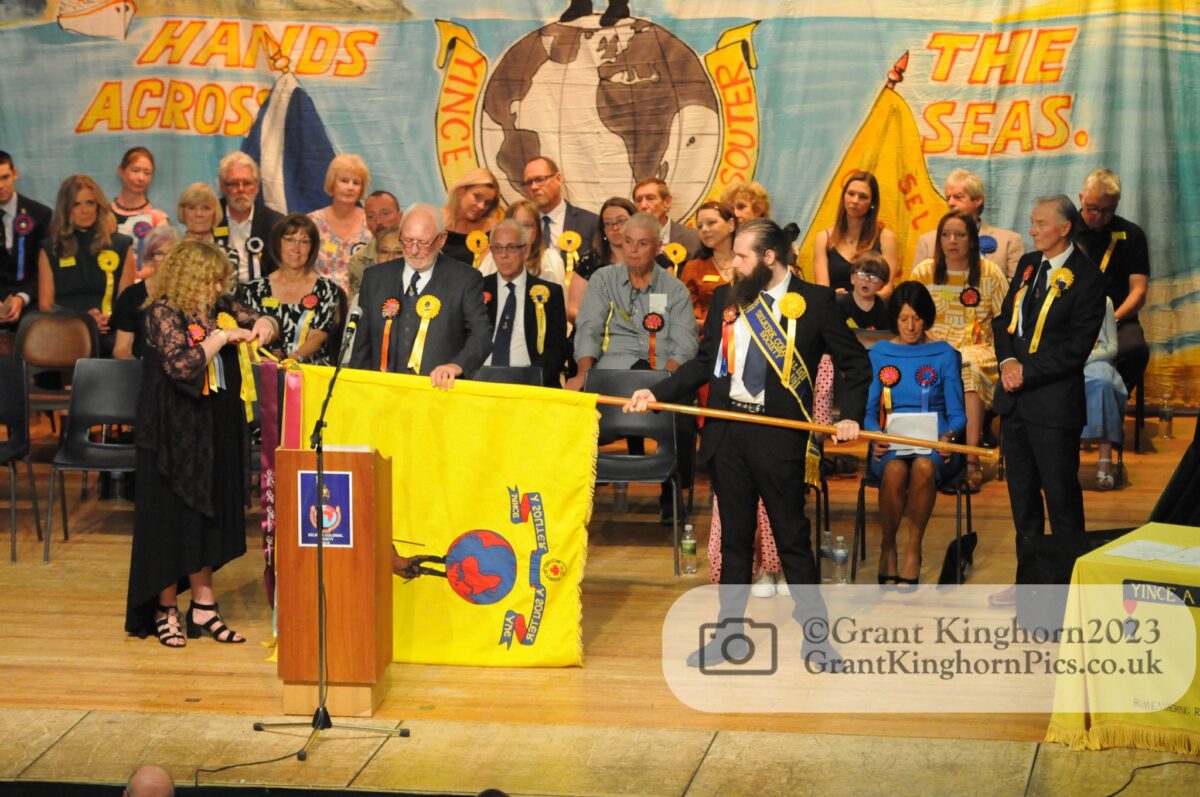 Standard Bearer Neil Heatlie returned home from Munich, Germany to have his flag bussed by his mother Catriona infront of a full house at the Victoria Hall, Selkirk.
Presentation were also made to Gerald Beggs celebrating his 50th year as Colonial Standard Bearer in 1973, with Pat Clapperton presenting him with art work from Caddon Design.
Catriona Heatlie as Lady Busser received her medal from Heather Beggs while Neil Heatlie received the Walter Waldie Medallion from Sandy Smith.