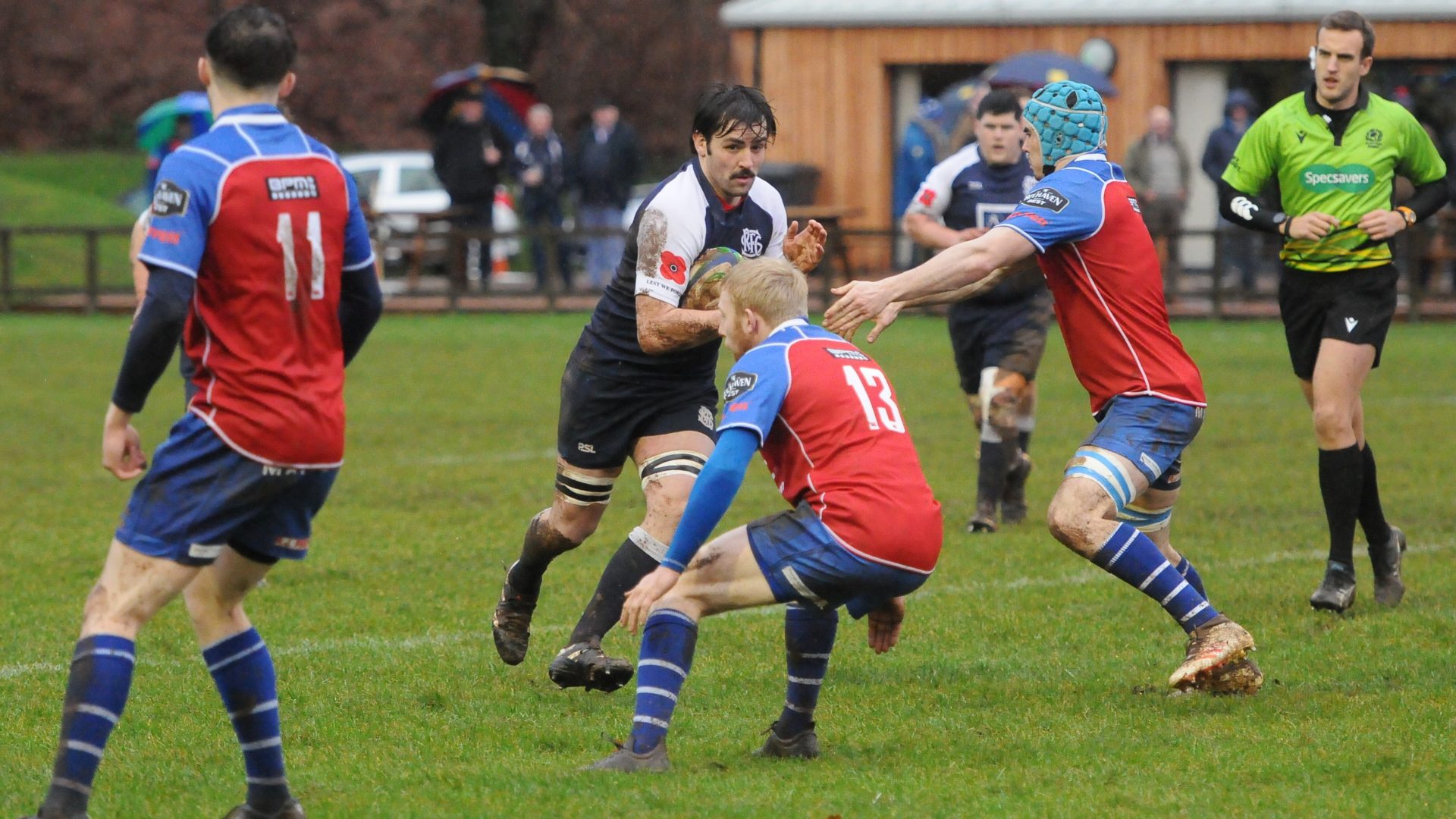 CONGRATULATIONS go the quartet of Selkirk players named last week in Scotland Club XV's 35-man training squad for the upcoming home-and-away matches against Ireland Club.
The four are 1st XV skipper Ewan MacDougall, fellow forward James Bett, plus utility three quarters Aaron McColm and Ryan Cottrell.
The players' selection was announced by Selkirk head coach Scott Wight, who shortly before Christmas was confirmed at Scotland Club XV's head coach.
"We feel we have an excellent balance in the squad," Scott told the selkirkrfc.com website, "and this was evident in the first training session. The hard work starts now for everyone, as we head into the first game against Ireland at Netherdale in a few weeks' time."
The squad will be looking to win back the Dalriada Cup from holders Ireland, with the winner decided by the aggregate score over the two matches.
No-one was happier to hear the news than James Bett. "I was pretty pleased to be named in the original training pool of 70 players," the 26-year-old Selkirk hooker said this week, "so to make it through to the final squad of 35 is really exciting.
"We've had one training session to date, and will get together again for a work-out at Heriot-Watt's Oriam Centre next Monday, January 20.
"There are four hookers in the squad, so it's going to be interesting to see what the final selection will be. Whatever happens, it's been a great experience to be involved and I'm grateful for the opportunity."
To date, Selkirk Rugby Club has supplied six players to the Scotland Club XV – Lee Jones, Fraser Harkness, Gavin Craig, Angus Duckett, Nyle Godsmark and Callum Marshall.
Here's wishing the latest Philiphaugh contingent the best of luck for the 2020 Club XV internationals.
SCOTLAND CLUB XV TRAINING SQUAD –
FORWARDS: Calvin Henderson (Marr), Craig Owenson (Musselburgh), Ewan Bulger (Marr), Ewan MacDougall (Selkirk), Fergus Scott (Currie Chieftains), Fraser Christie (Glasgow Hawks), Gary Strain (Glasgow Hawks), Graeme Carson (Currie Chieftains), Gregor Law (Jed-Forest), James Bett (Selkirk), Jamie Sole (Edinburgh Accies), Matty Carryer (Hawick), Michael Vernel (Currie Chieftains), Nat Coe (Aberdeen Grammar), Ollie Rossi (Marr), Rhys Davies (Currie Chieftains), Robin Cessford (Aberdeen Grammar), Shawn Muir (Hawick), Wallace Nelson (Currie Chieftains), William Farquhar (Marr).
BACKS: Aaron McColm (Selkirk), Andrew Mitchell (Hawick), Calum Young (Jed-Forest), Colin Sturgeon (Marr), Conor Bickerstaff (Marr), Scott Bickerstaff (Marr), Grant Mollison (GHA), Greg Montgomery (Marr), Gregor Christie (Currie Chieftains), Gregor Hunter (Currie Chieftains), Jack Preston (Marr), Patrick Boyer (Glasgow Hawks), Richard Mill (Edinburgh Accies), Ryan Cottrell (Selkirk), Steven Hamilton (Currie Chieftains).
Scotland Club XV Fixtures –
FRIDAY, JANUARY 31: Scotland Club XV v. Ireland Club, at Netherdale (kick-off 7.30pm)
FRIDAY, FEBRUARY 7: Ireland Club v. Scotland Club XV, at Energia Park, Donnybrook (kick-off 5.45pm)
Photo by GrantKinghornPics.co.uk